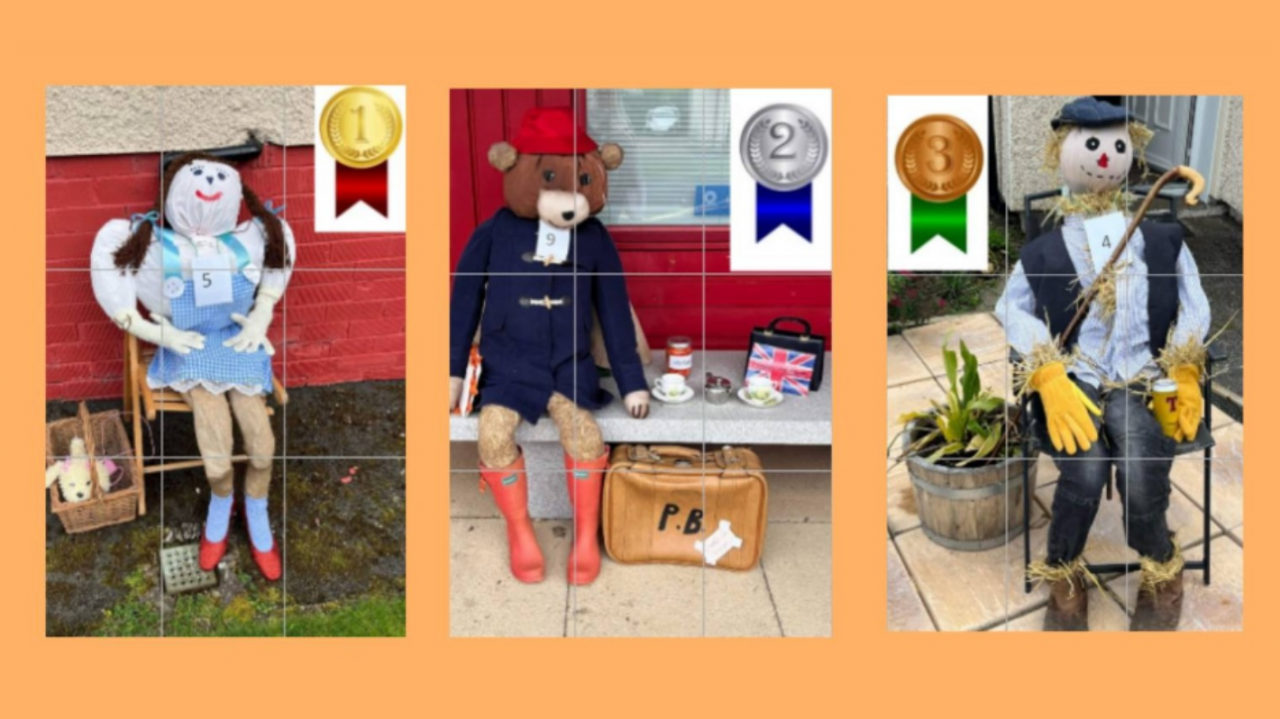 With amazing entries and lots of interest from the villagers and people in the surrounding areas, the organisers of the first Colmonell Scarecrow Trail Competition were delighted with efforts, imagination and hard work of all the people who entered and took part in the voting. With a total number of 84 votes counted, the interest shown exceeded all expectations.
Many thanks to everyone who organised and attended the Coffee and Cake afternoon in the Community Hall, which ran alongside the final day of voting for the competition, raising an incredible £603.70 for Cancer Support Relay for Life charity.
It's fair to say that this event was a great success with people already showing an interest in entering next year's Scarecrow Trail Competition.