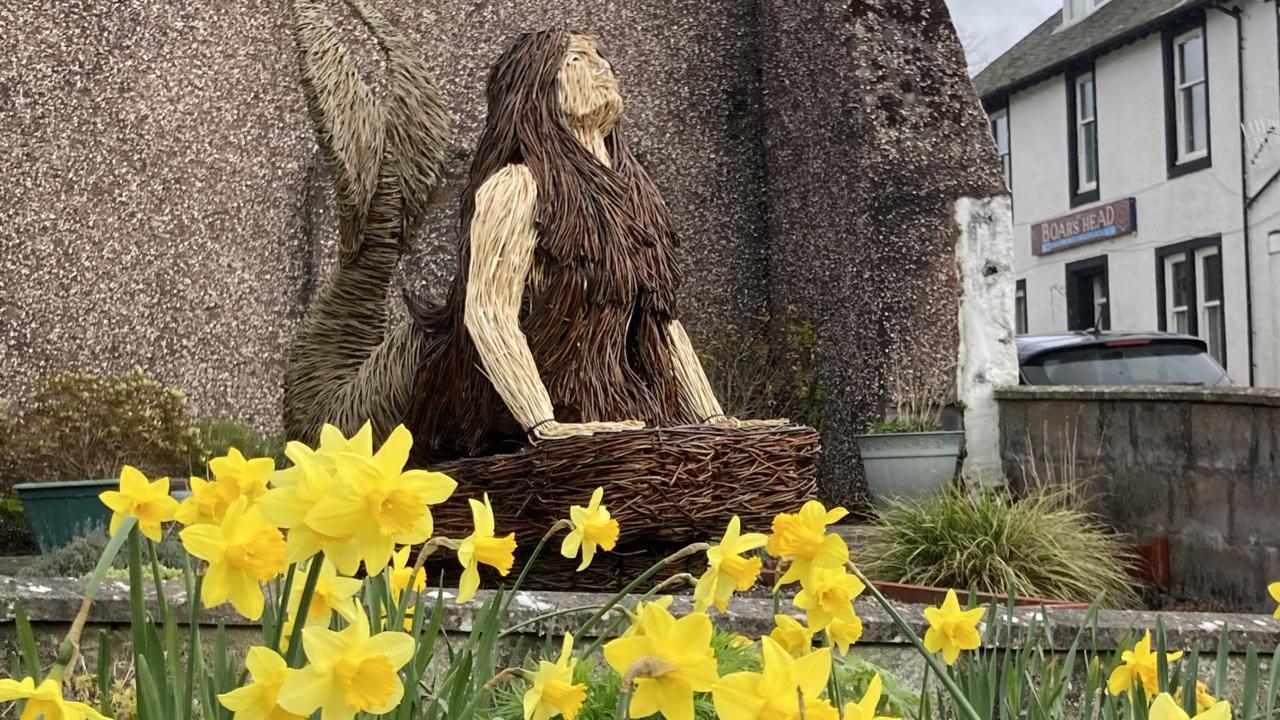 In the spring of 2022, the Boarshead Craft Club in Colmonell were inspired to create a willow sculpture for the village. With funding from Voluntary Action South Ayrshire the willow sculptor David Powell was commissioned to lead workshops with folk from Colmonell, Barrhill, Pinwherry and Ballantrae.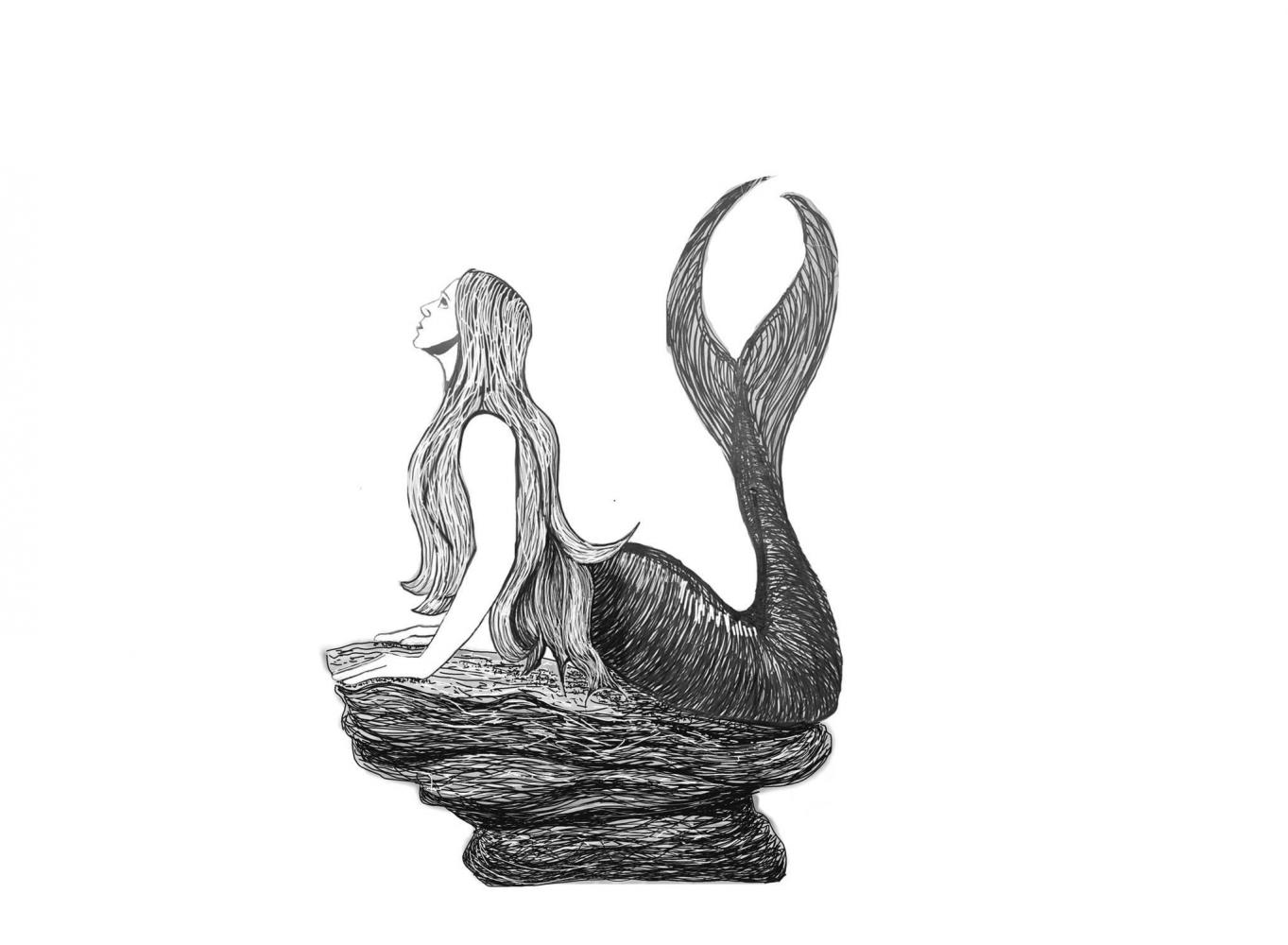 Despite delays caused by Covid, the community arts project produced a stunning sculpture of the Knockdolian Mermaid, based on the ancient tale of the Mermaid's Revenge. 
The mermaid was installed on the 1st March 2023, and basks in the sun at the corner of Mains Road and Rowantree Road, where passers-by linger to see if she will burst into song.